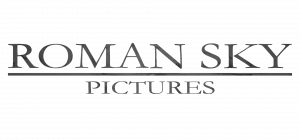 GOTTERDAMMERUNG
1943: World War 2 in its final stage. The allied forces are about to overrun the German Reich when Reichsführer Heinrich Himmler seeks a mystical power which will turn the fortune in their favor. The allied forces must dispatch their best agent to prevent the impending end of the world!
Preproduction Teaser
Introducing a new form of filmmaking and production: The Preproduction Teaser addresses the audience directly. Using full potential of interaction via multimedia Roman Sky Pictures wants to stay in touch with you throughout the movie making process in order to create the product you want to see.
Roman Sky Pictures
Paul Romanski
Address: Albert Schweitzer Strasse 6
41747 Viersen